Join our celebration of sixty years of grassroots U.S.-Japan relations. Click here to donate.
The Japan-America Society of Washington DC depends on your support to help us create and maintain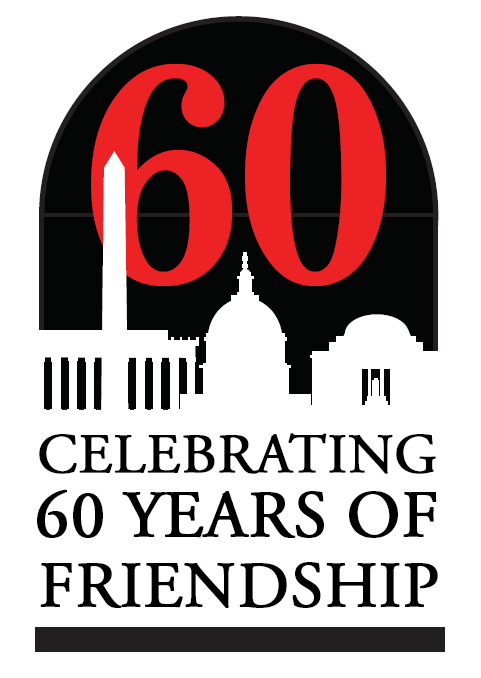 programming that fosters the American-Japanese friendship. We work hard to create local programs and events that promote cultural diplomacy efforts between the U.S. and Japan. While relationships between countries cannot prosper without the involvement of the government and a focus on public policy, it is the people-to-people connections that inspire change at the national levels.
During the 2016 Sakura Matsuri, when Ambassador Kenichiro Sasae took the Riverfront Stage as an honored guest, he mentioned that while the Embassy of Japan and JASWDC work towards the same goal – sharing Japanese culture with the U.S. – they could never do anything in size and scale like the street festival. Truly, our presence counts – but we would not be here without the generosity of individuals like you, today and in the future.
2017 is the Society's 60th anniversary. We are preparing for a year of celebration for all the things that we have accomplished in the past sixty years of grassroots U.S.-Japan relations. We have always been here to bring Japan to your community. We have always been here to help care for the roots that you already have with Japan, or to assist you in creating new ones.
Our vision for our anniversary year includes you. We are truly grateful for your donation and your support of JASWDC. If you have any questions, please e-mail info@jaswdc.org.
 ワシントンDC日米協会では、皆様の温かいご支援とご協力により、日米の交流を深めるためのイベントを開催することができています。皆様一人一人の温かいご支援とご協力なしでは、活動を続けることができません。皆様の日米協会への経済的なご協力は、日米の文化交流を深めるために重要な役割を果たします。日米協会への寄付金は、Japan-in-a-Suitcaseの他、地方で開催される文化交流イベントやお祭りといった日米協会で行われる教育プログラムに活用させていただきます。これらの文化交流イベントはワシントンDCエリアの人々の日本に関しての知識を高め、国際社会で活躍する人材のさらなる育成をはかるでしょう。今後とも、皆様の益々のご協力をお願い申し上げます。
暖かいご支援・ご協力を頂き、誠にありがとうございます。質問等ございましたら、info@jaswdc.org までご連絡ください。