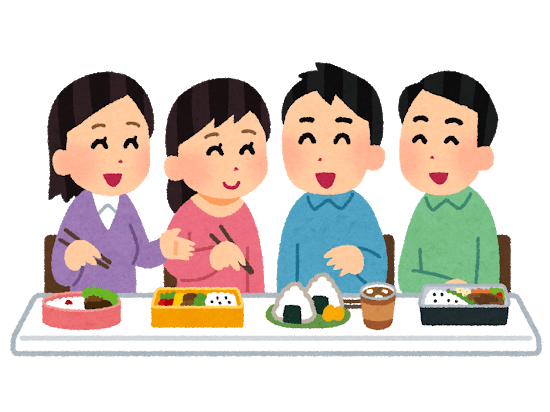 On the 1st and 3rd Friday of every month, the Japan-America Society interns and staff host a Networking Lunch for anyone who wants to practice their Japanese. This is a great opportunity for networking and practicing your Japanese, whether you're a beginner or are fluent and want to practice your conversation skills. All levels are welcome, as we have all levels in our office.
You can drop in and leave anytime between 12:00 to 1:00 pm. Bring your own lunch and meet new people!
日米協会では、毎月第1・第3金曜日にネットワーキングランチを行っています。ネットワーキングランチは、日本語を話したい方のためのフリーのイベントです。色々な方とお知り合いになり、日本語で会話を楽しむ絶好の機会です。12時から1時までの間、お好きな時間に出入りが可能です。お弁当をご持参の上、お気軽にお越しください。
Registration is not required, but helps us know who's coming.